Whether you know exactly the type of blinds you'd like, or you're still contemplating, Vertical Blind Factory of Naples offers exceptional consultations, construction, and concierge levels of personal attention. We offer a range of high-quality options to fit the diverse needs of our clientele. Coupled with our commitment to customer service, we are confident that the process – and results – will exceed your expectations!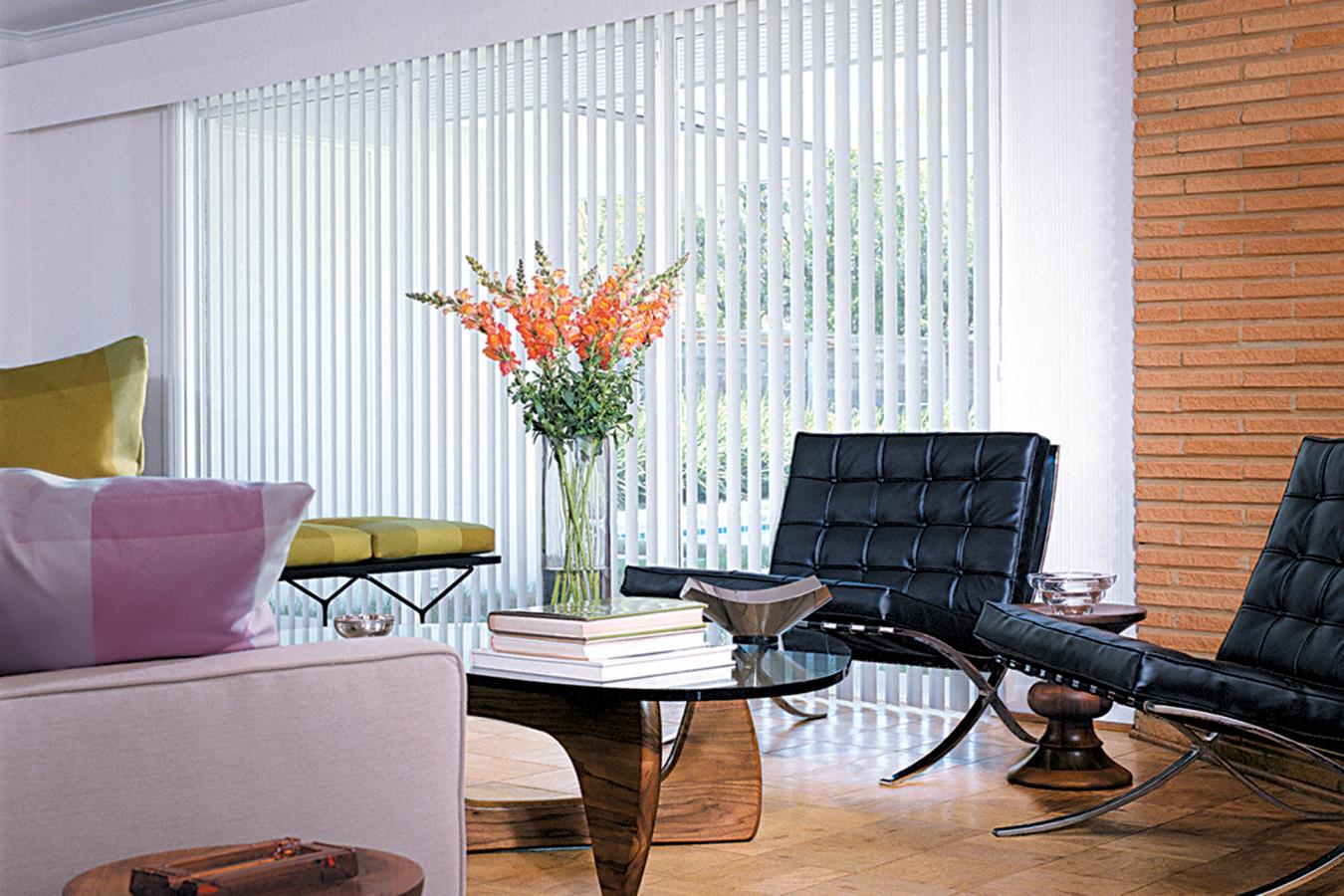 Vertical Blinds
The smooth, quiet performance of Hunter Douglas blinds will add style and sophistication to any space. Vertical blinds are the perfect selection for wide window expenses and lanai or other sliding glass doors.
Our custom vertical blinds are offered in a wide range of fabric, vinyl, and aluminum materials to fit your practical and aesthetic needs.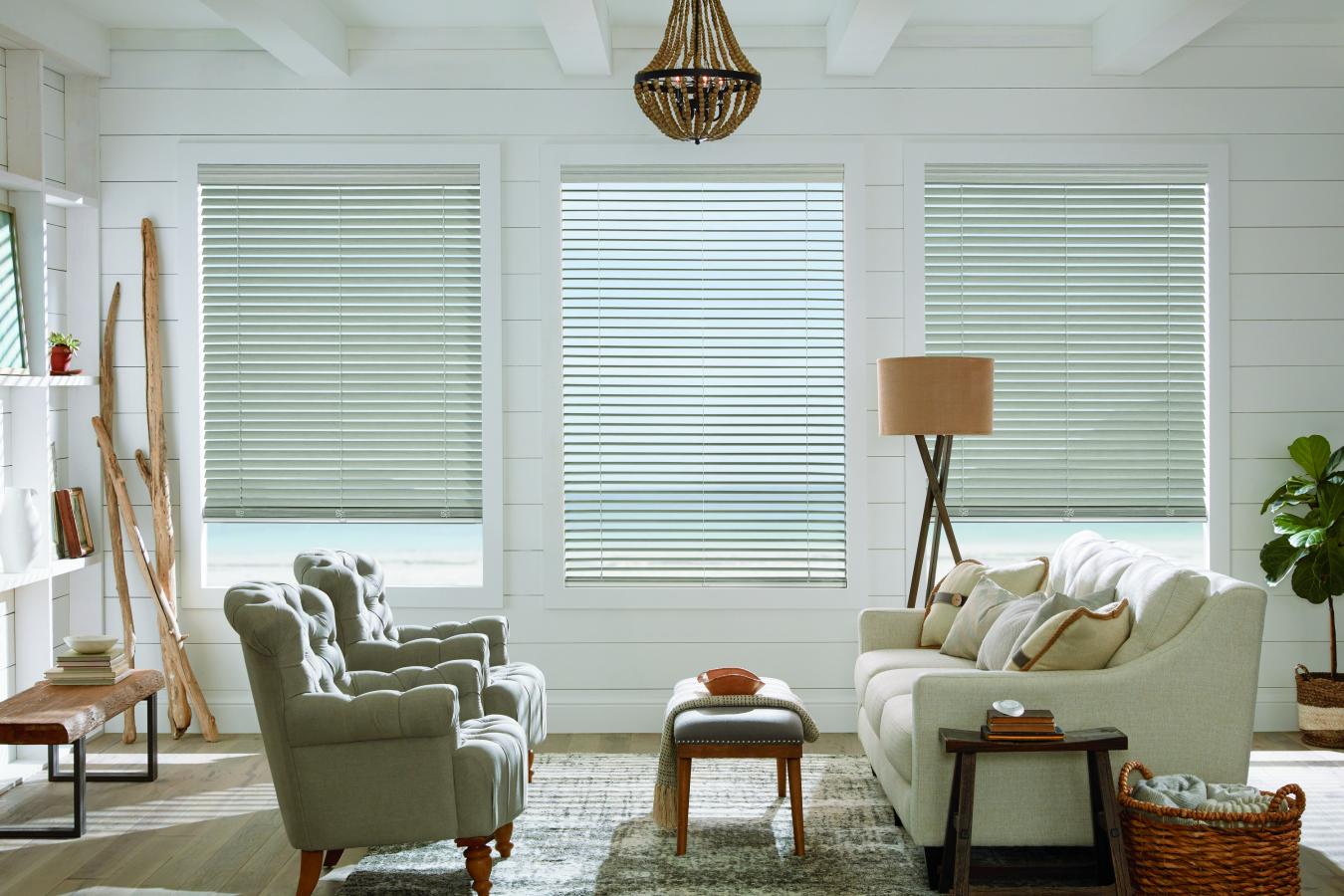 Horizontal Blinds
Horizontal blinds are a great choice for taller windows. At Vertical Blind Factory of Naples, we bring you one of the best selections of horizontal blinds in SWFL.
As with our vertical blinds, our customers can chose from a range of styles, colors, and materials, including premium hardwoods, durable polymers, or versatile aluminum.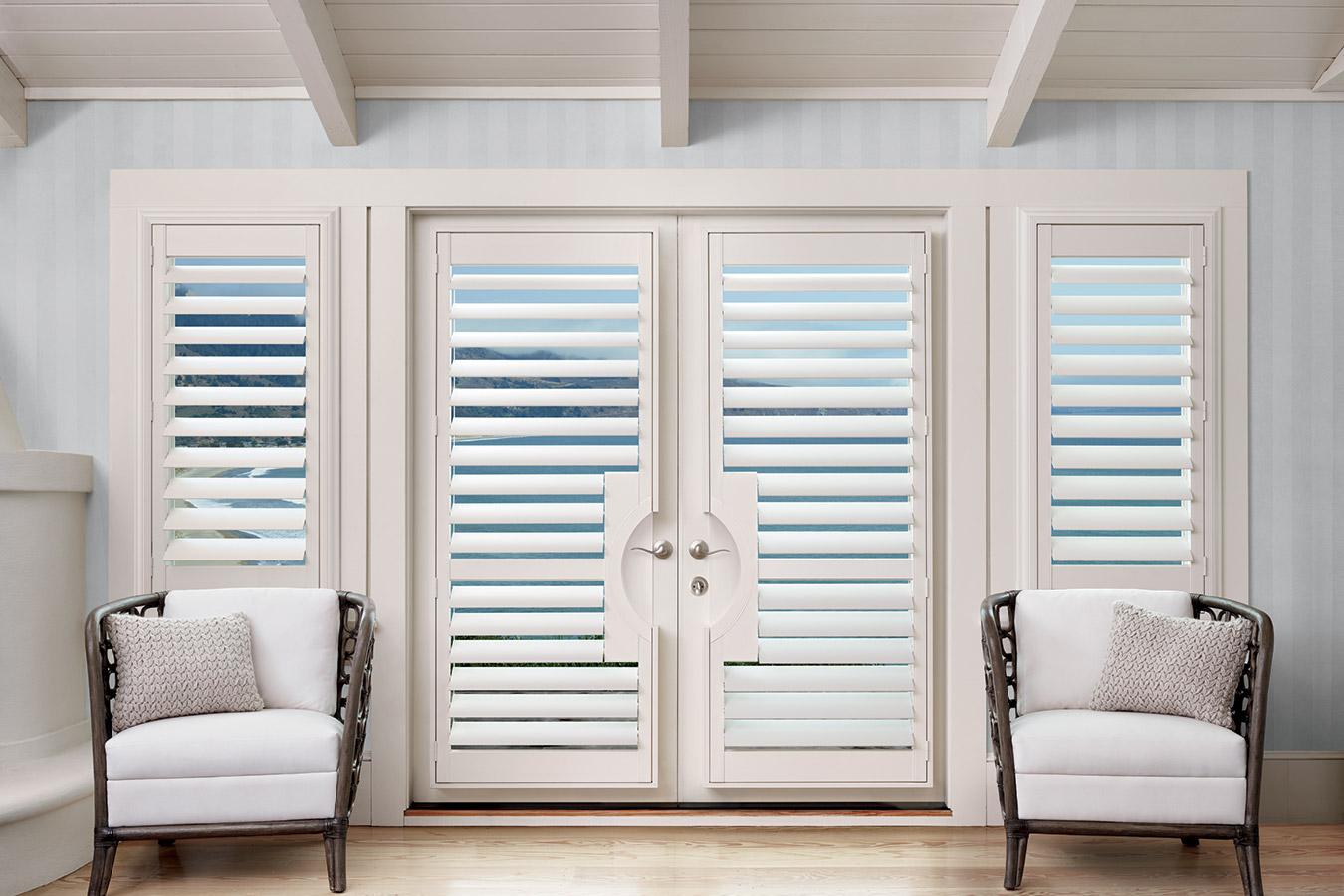 Shutters
Shutters instantly add beauty and architectural substance to any space. Interior shutters are an ideal window covering choice that provide sun protection, light control, privacy, and a classic look that never goes out of style.
They are also practical, easy to care for, and can be adjusted easily for light control, sun protection, and privacy. Vertical Blind Factory of Naples carries an exceptional shutter collection, including the plantation shutter – long a tradition in warmer southern states.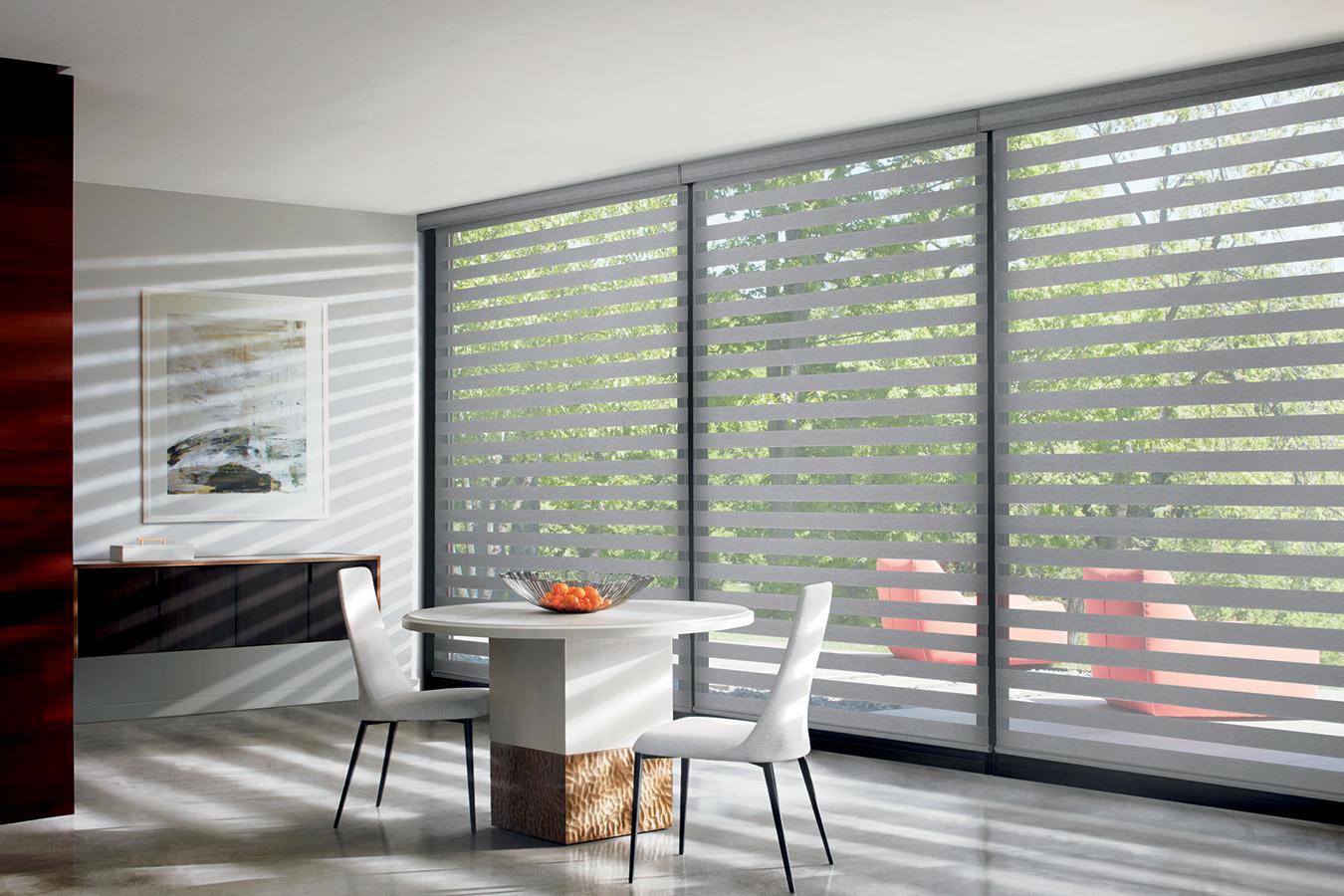 Shades
The right shades can dramatically accent the style of any living area, and be easily raised and lowered to provide privacy, block light, and conserve energy.
From the classic Roman style, to modern Hunter Douglas remote-powered shades, Vertical Blind Factory of Naples can help make the right match for our clients.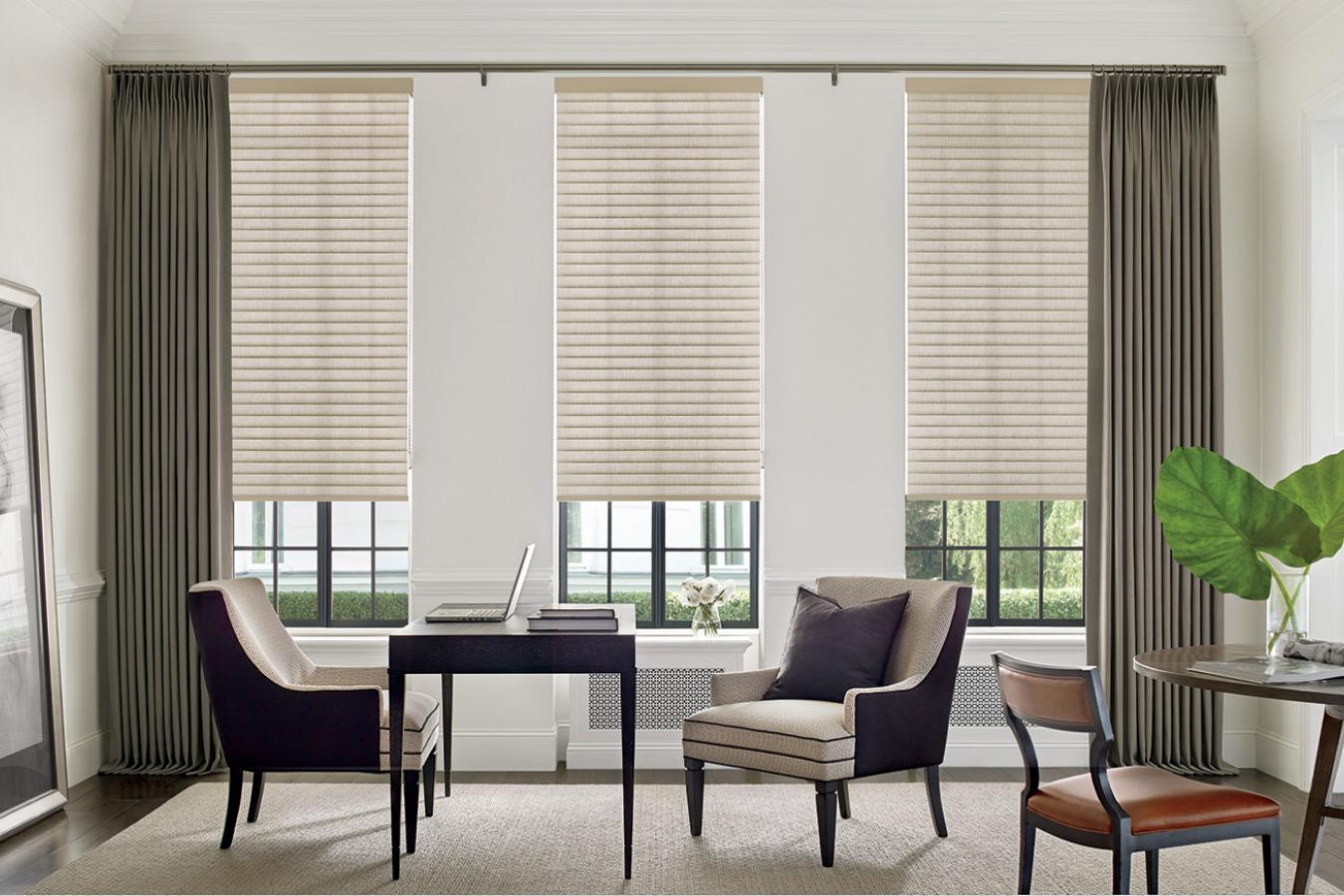 Drapery
Draperies are the perfect finishing touch to your window treatments.
Our selection of fabrics, decorative curtain headings, and reliable hardware, will make your curtains and drapery stand out above the rest.
We work tirelessly to provide you the best 
custom curtain solutions to any of your windows or sliding doors and make them second to none.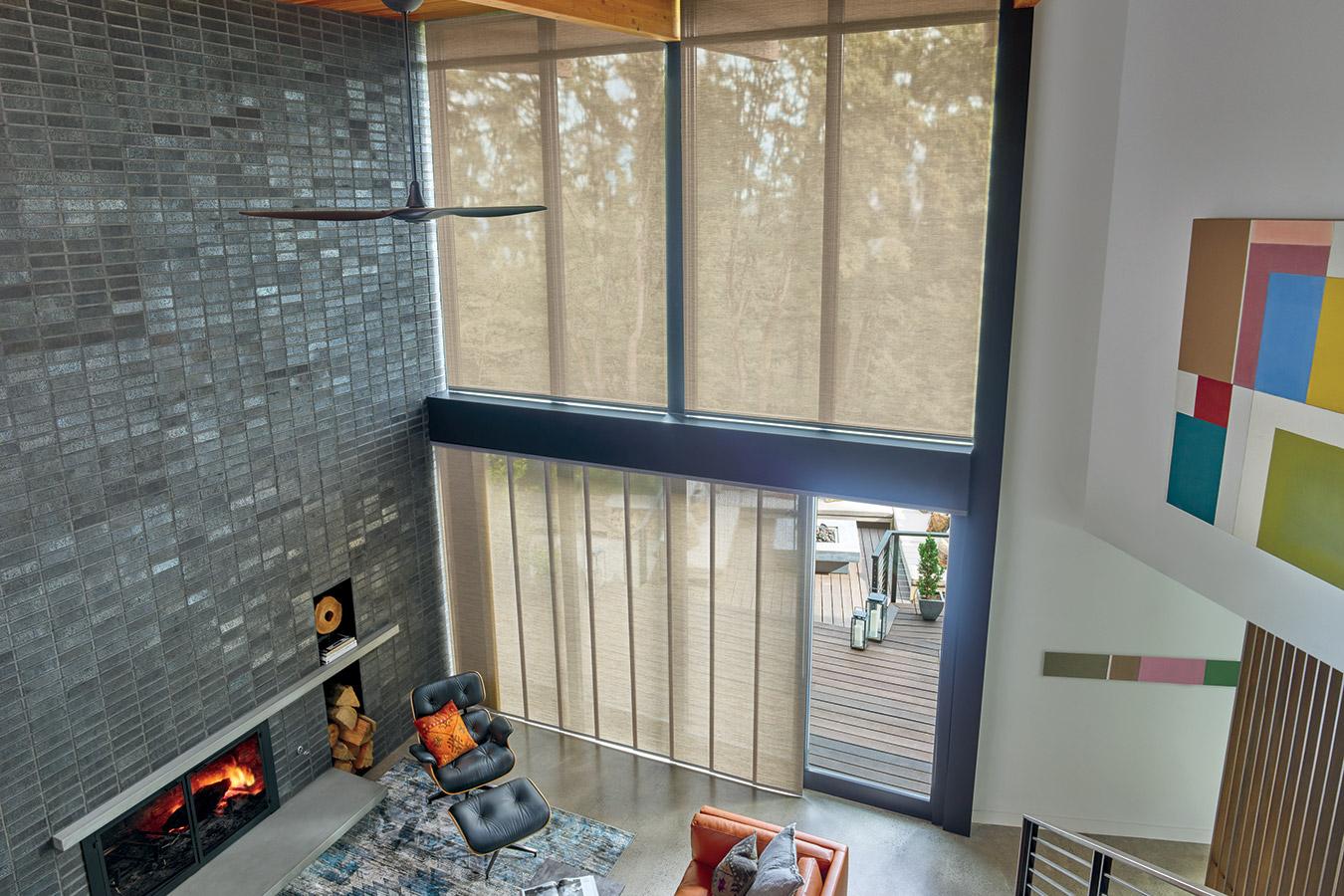 Cleaning
Vertical Blind Factory of Naples is a Certified Fabricare Specialist. Our professional cleaning will extend the life of your high-end blinds and draperies and protect your investment over time.
Stains, dust, dander, and other pollutants and allergens can become trapped in fabric. Our specialized training enables us to provide expert cleaning that will not only ensure the long life and luster of your fabric draperies, but will also provide you with a brighter, healthier home environment.